Challenge
The Feel Good Lab provides a suite of new healthy products to one of the world's oldest categories, pain relief. The catch? Target audiences are skeptical and over-targeted with ads. Plus, century-old brands with seemingly unlimited budgets dominate the market.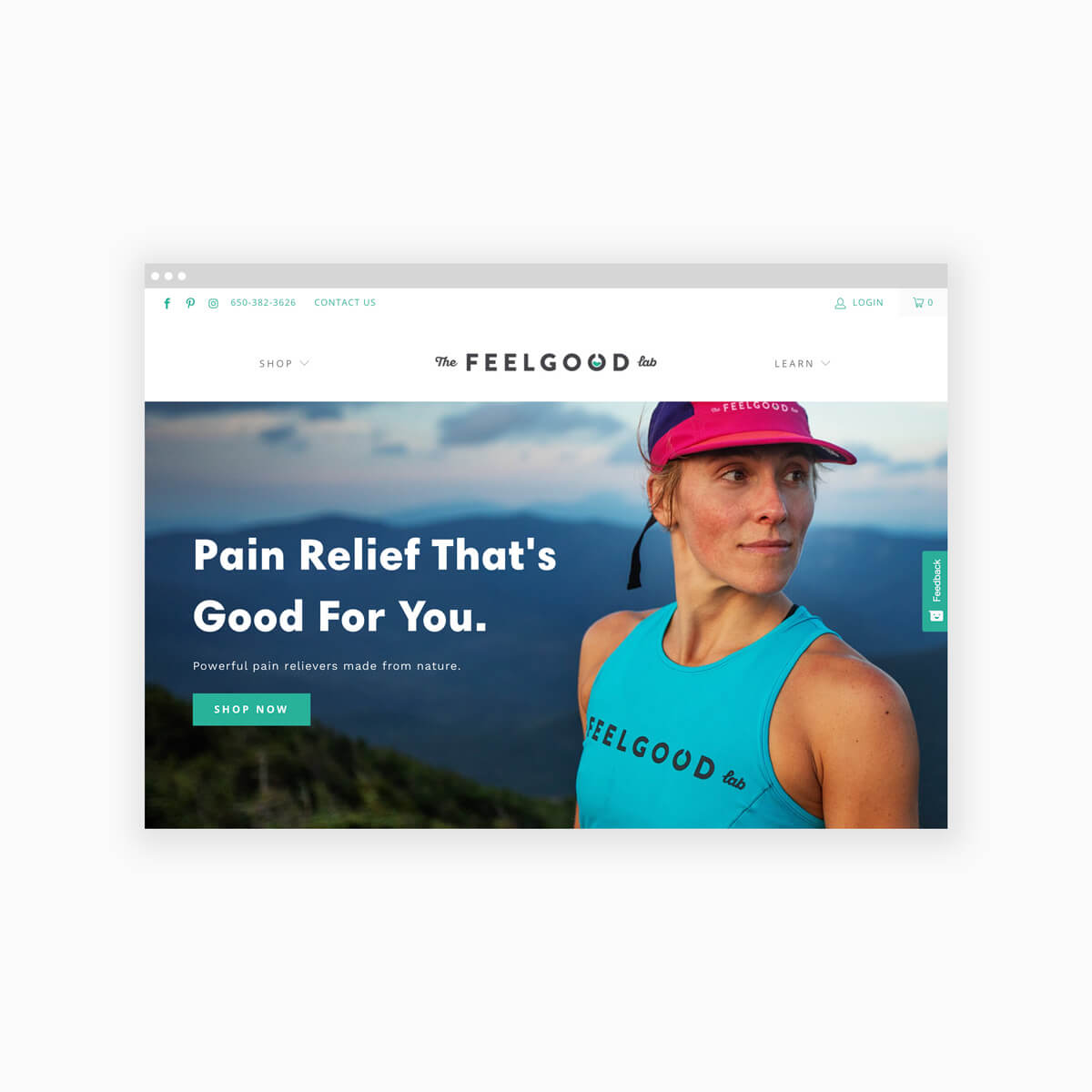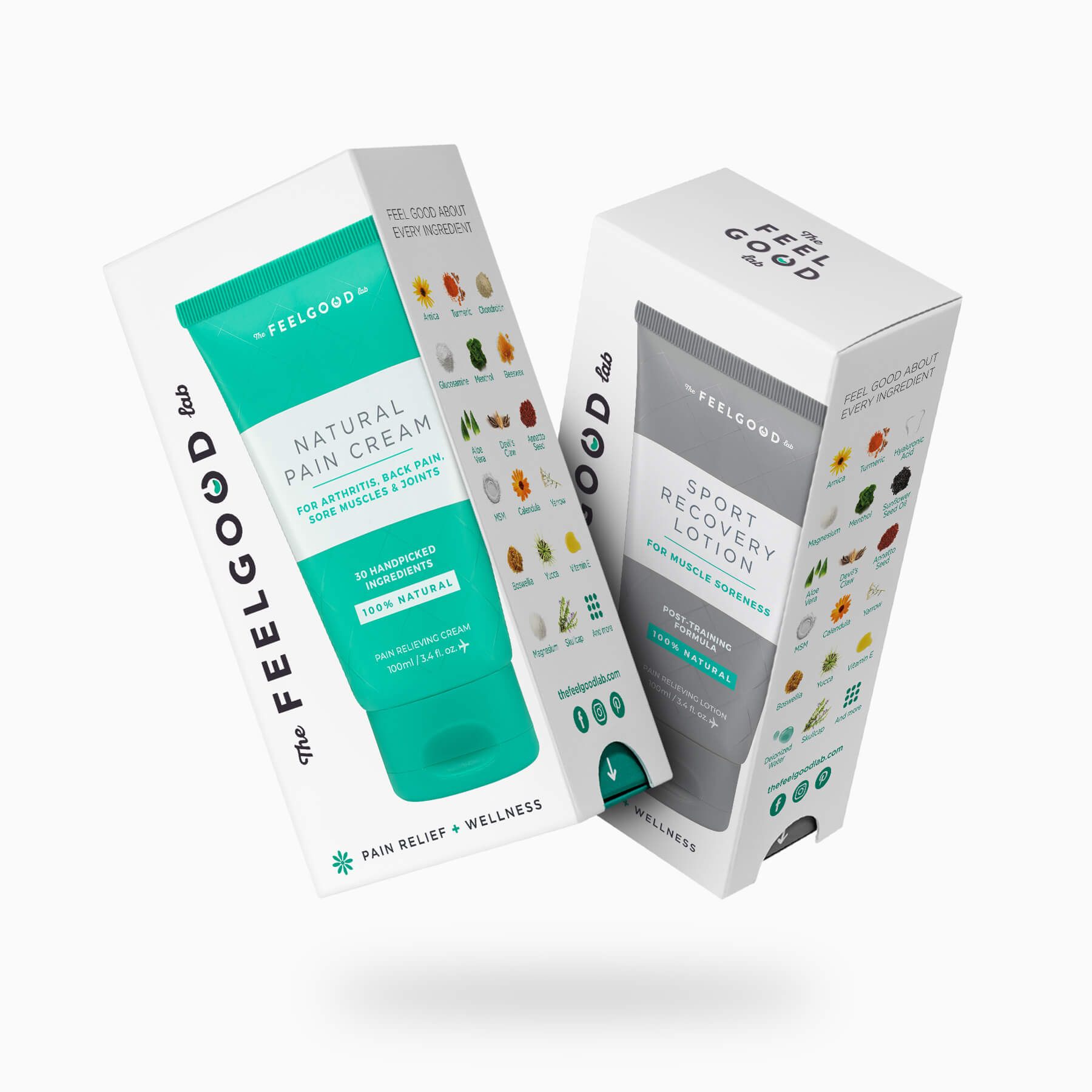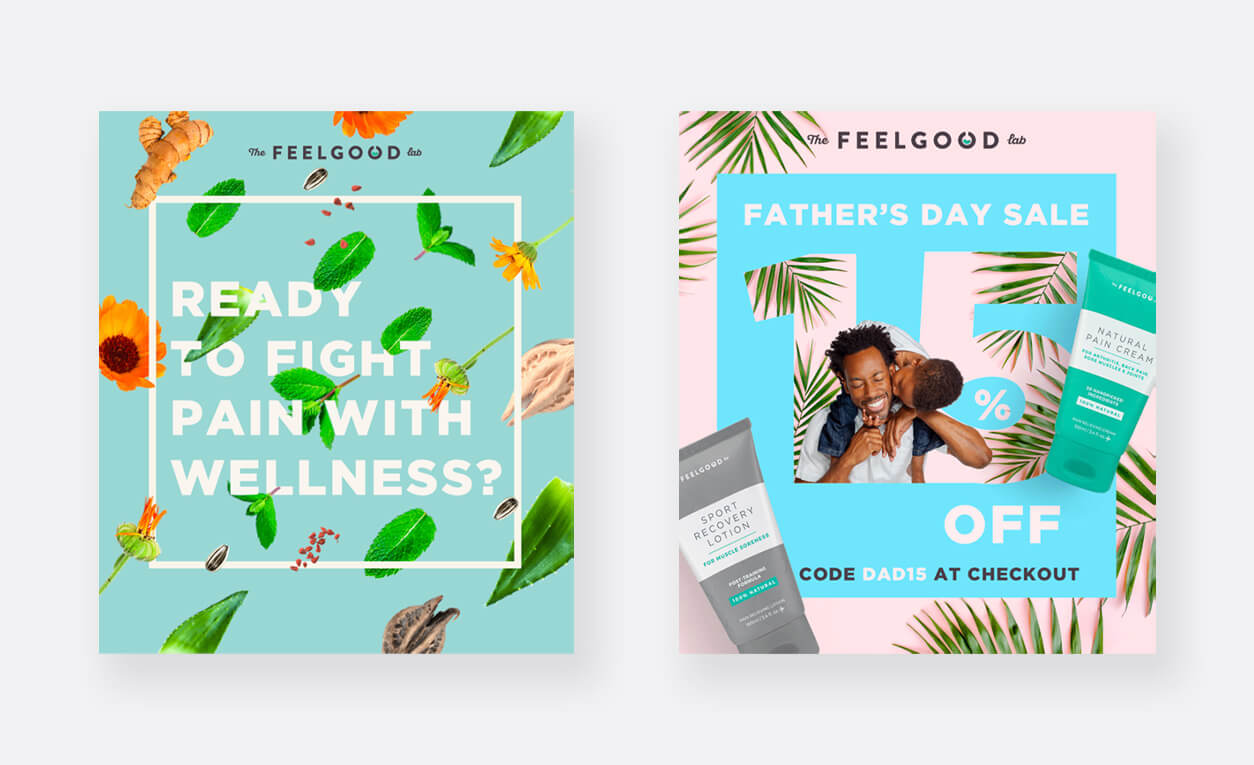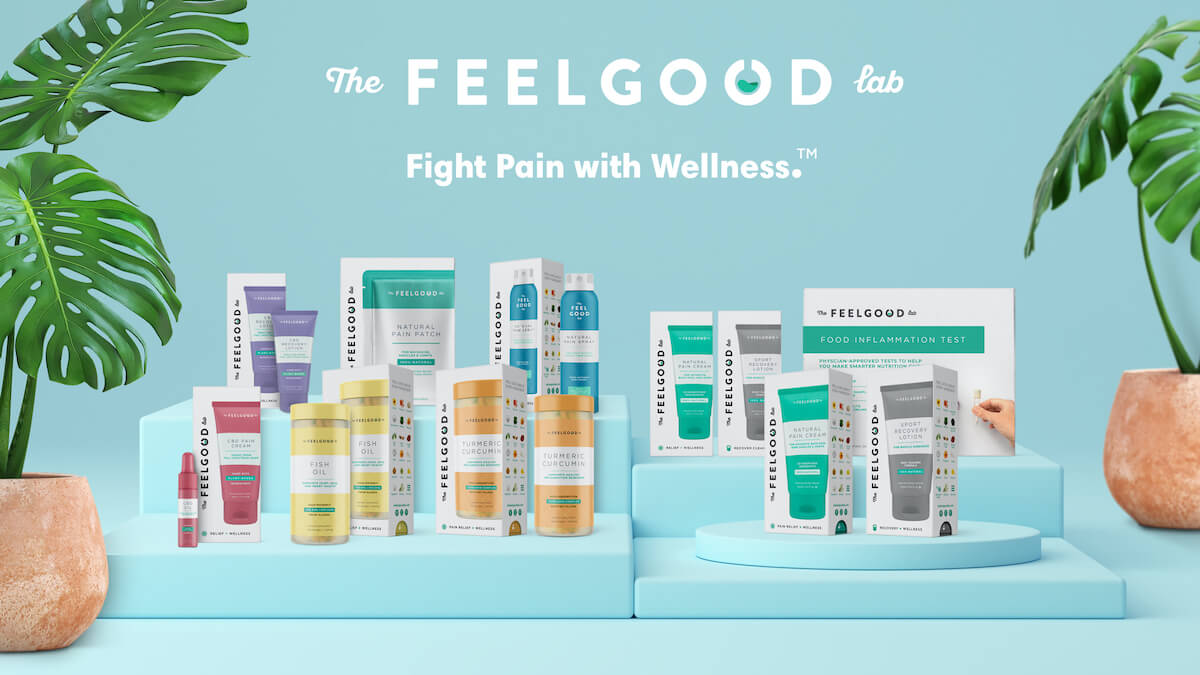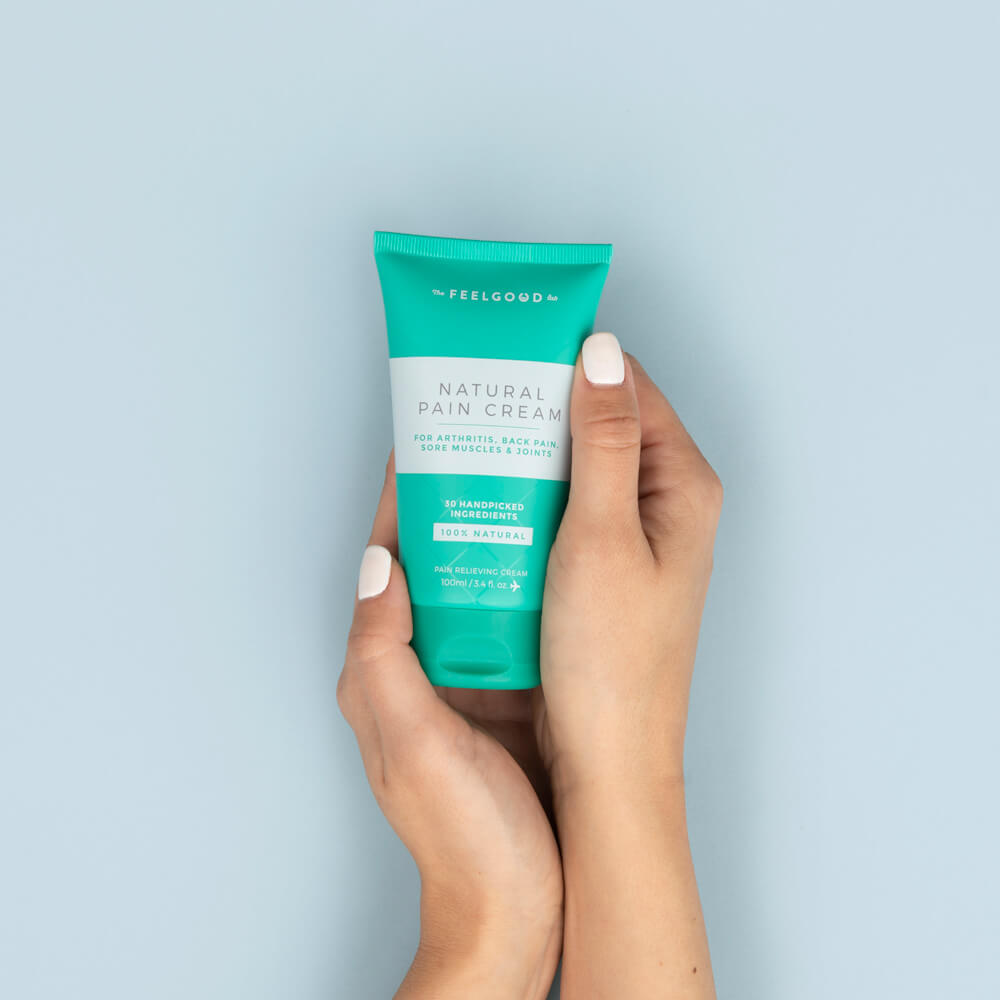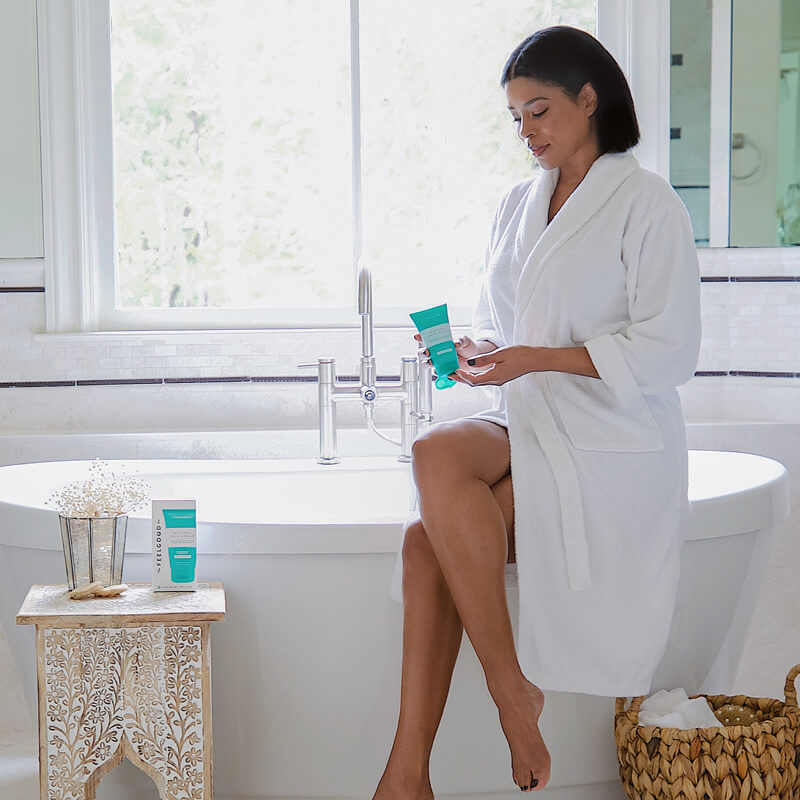 Solution
To push away from the sterile, old-school pain relief category, we created the true-north positioning of "Fight pain with wellness." Then, we designed a brand that was clean and modern, demonstrating that The Feel Good Lab is today's pain relief brand. From there, we built all the assets to form a seamless marketing funnel and scale the brand.
Strategy

Brand

Website

Media

Ads
Landing pages
Emails
"Our philosophy is simple: make it all work together, then optimize it.
Strategy
We applied the positioning and design across the entire funnel—from the ads to the landing pages to the emails. To scale the brand, we used non-stop optimization. Ads were batch-created, dozens at a time, to accelerate optimization cycles and eliminate ad fatigue. Landing pages were created to appeal to different audience segments and included an A/B test, always. Fundamental email flows like abandon cart, winback, and nurture were built and challenged with new creative every quarter. And the well-targeted media was the gasoline that made the whole engine run.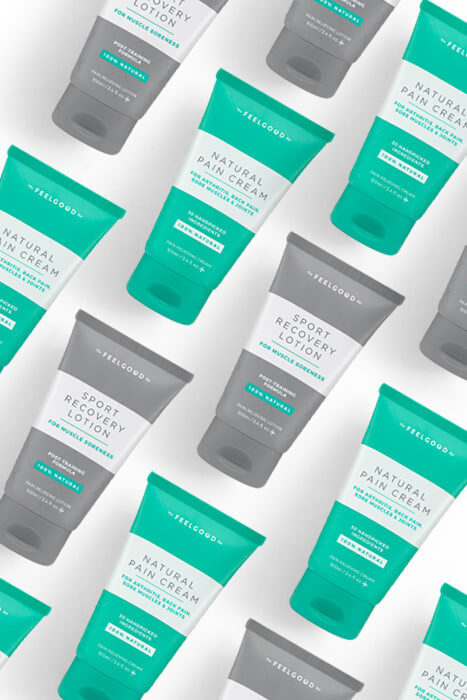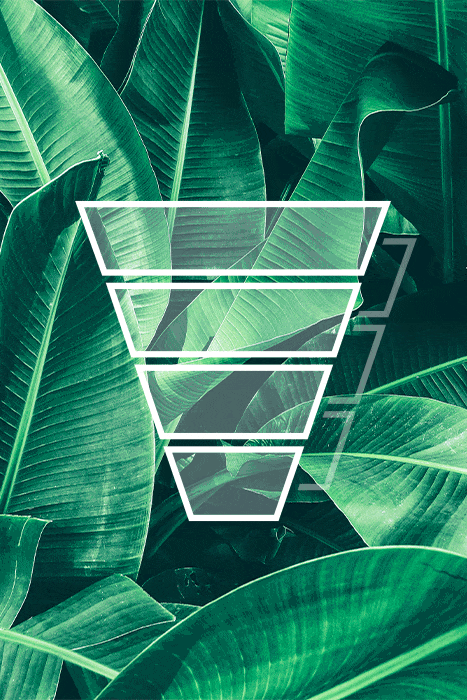 Results
The brand went from a startup in a garage (literally) to a favorite among athletes and chronic pain sufferers. After building the digital marketing funnel and scaling online, The Feel Good Lab attracted attention from the country's largest retailers and began expanding in brick-and-mortar.
#1 on Amazon for "natural pain cream"

Launched at Target

Launched at CVS

Runner's World Editor's Choice

Successful seed funding
Get a FREE Marketing Plan
Get more than a dozen custom ideas you can put to use right away for your brand. Plus, we'll show you your biggest opportunities, exactly what we'd do, and how much it'd cost—all on the house.
Free Marketing Plan